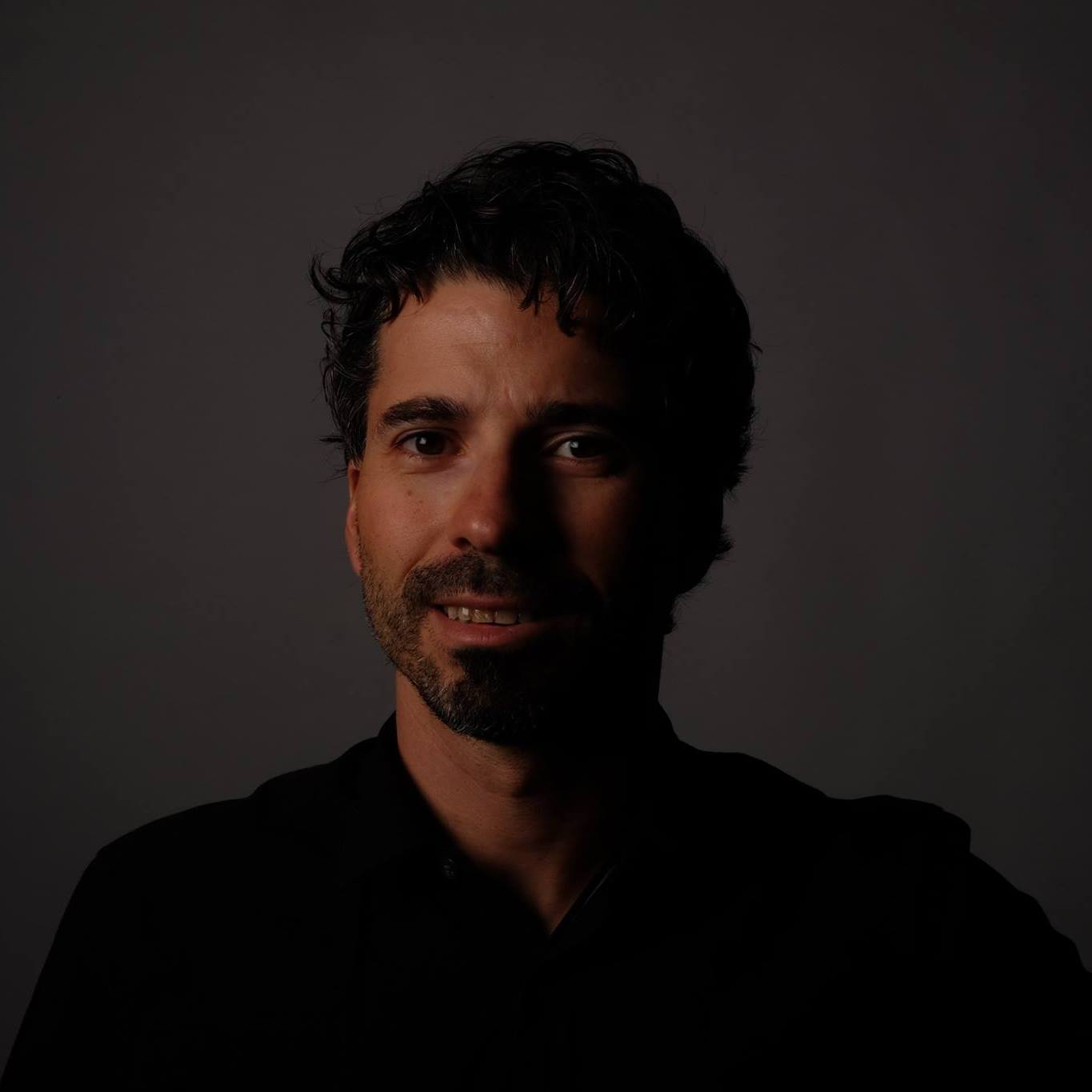 Alberto Cacciatore
UX designer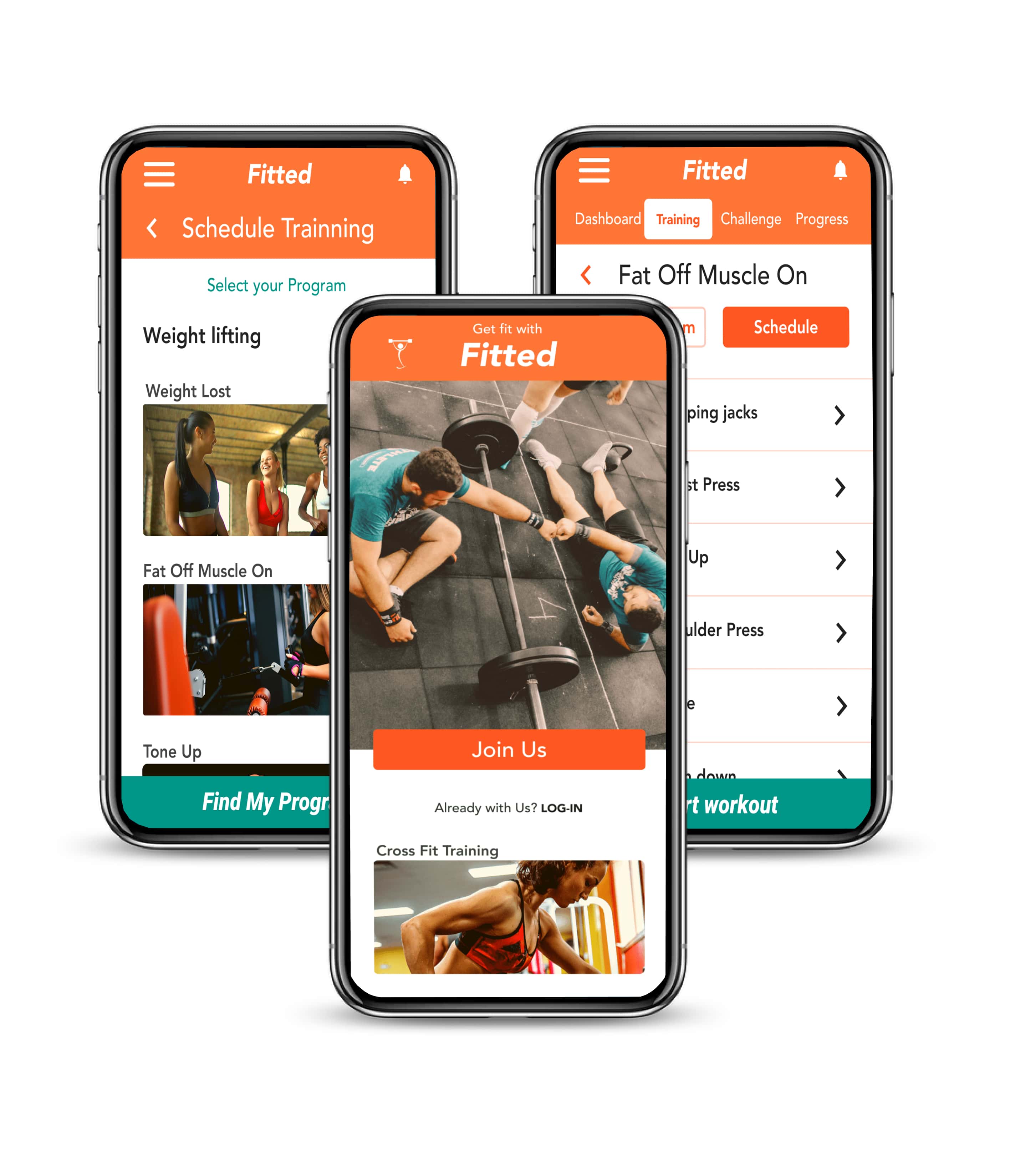 Project Overview
Finding exercise routines for your level can be difficult, especially if you want to try something new. This responsive web app aims to help people get into an exercise of their choice by holding their hands a bit and providing routines, guides, interactive examples, and info.
With the brief of the project, I was provided with a persona, user stories, and feature requirements.
As the UI designer for this mobile-first web app, I was responsible for creating the user flows, wireframes in different fidelities, an interactive prototype, and mockups for three different breakpoints. I also developed a logo, visual identity & style guide for the app.
.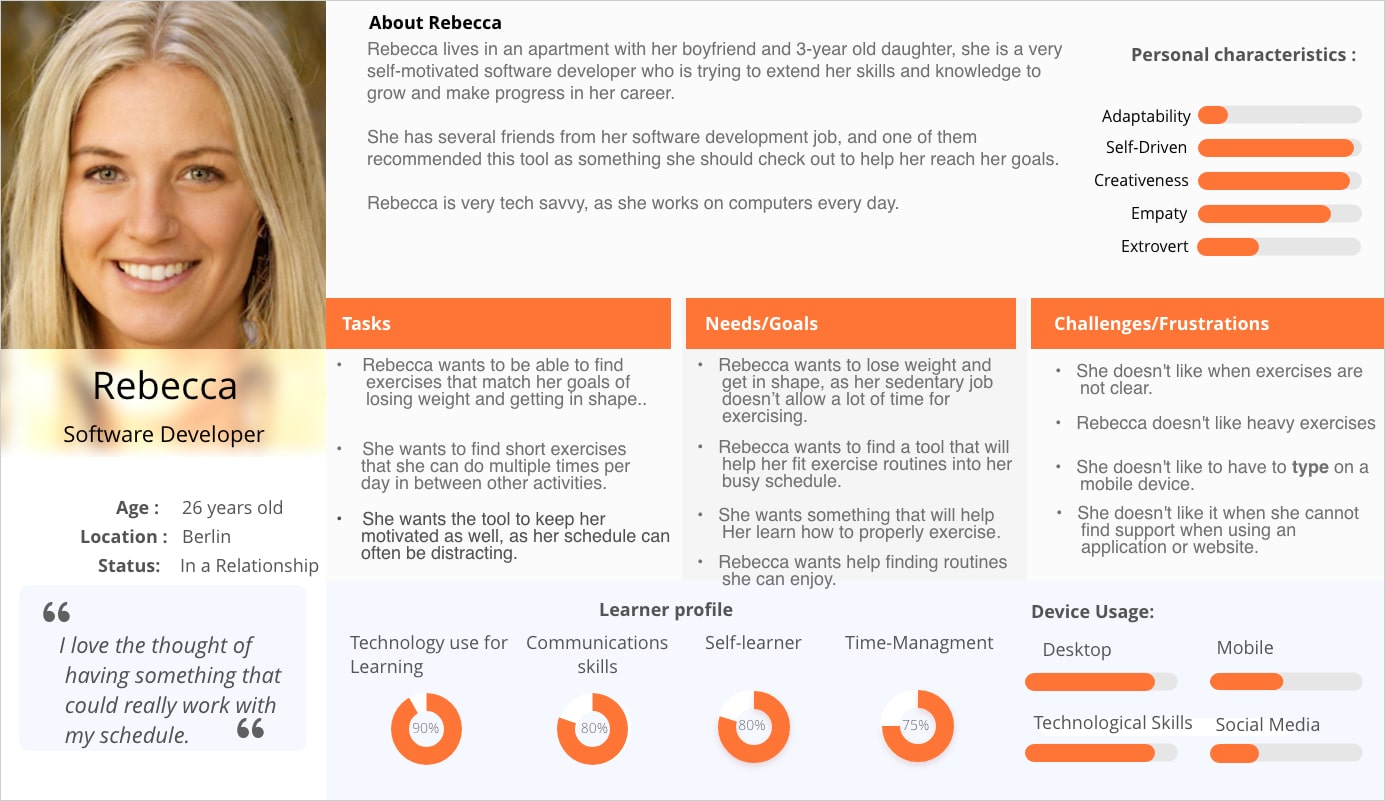 Harmonious and fun



I created a mood board to define the look & feel of the app; this should stir up the feeling of a harmonious and fun experience in a sports environment. I used a different shade of orange that reminds more of the color of the sunsets, and to contrast the power and authority of black, I used a dark shade of green and white color. The fonts are bold but, at the same time, harmonious and very clear, avoiding the use of serif fonts.



I created a style guide to define the visual style of the UI for developers. It contains information about the colour palette, typography, imagery and other UI elements. Explore the complete Style-guide here
Explore the interactive prototype here
What I learned
The project of Fitted app was for me an excellent opportunity to develop my skills in visual design and reinforcing my process of creating and applying a design system for mobile and web applications.
I understood how useful a color wheel can be and how important it is to find the right color palette to create the desired harmony. I learned how a different font can make an impact on the feeling and perception of the app and the importance of design sharp and readable icons. I also comprehended that users find more comfortable and desirable to navigate with familiar UI patterns.
Developing with the project, I was surprised to recognize how bad was some of my previous designs that I used to consider to be beautiful, and I believe overall, this was the proof of how my visual design skills have improved during this project.
I was lucky to have been mentored by Pia Klancar on this project.